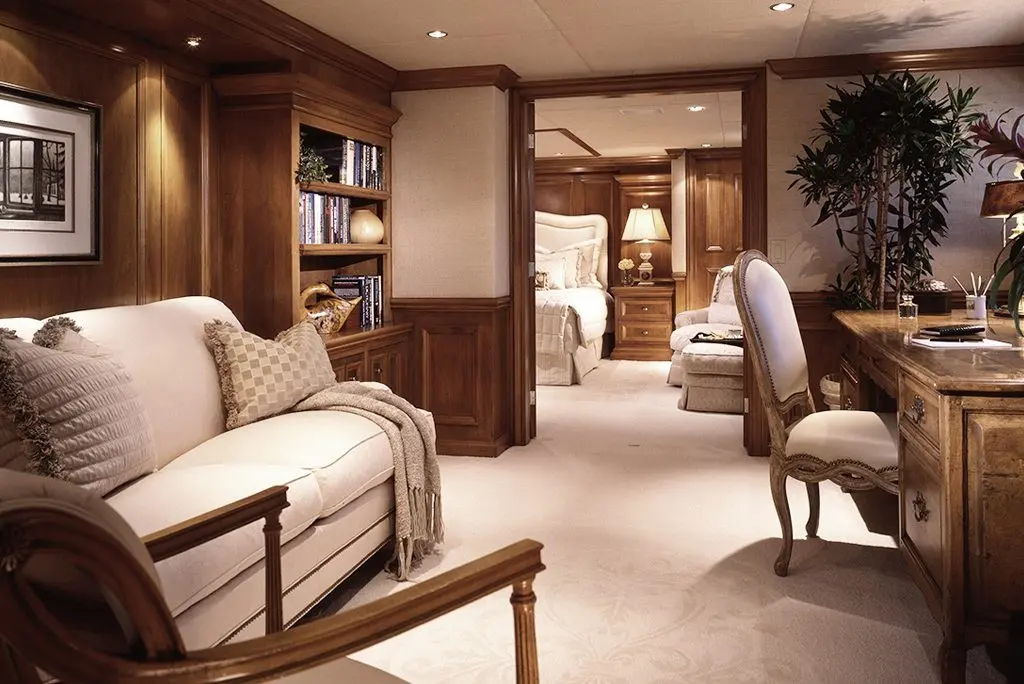 There's nothing like setting sail on fantastic high seas adventure amidst the comforts of a luxury yacht's opulent interior. Just because you aren't at home, doesn't mean you can't enjoy the beauty and splendor of luxury design while floating on the water.  When you look past the stately, majestic exterior or a luxury yacht, and think outside of the boat-shaped box, you'll see the true potential that lies just below the deck.
Our very own Marc Thee has said about designing luxury yacht interiors:
"People assume there are limitations, but there's absolutely none. There, of course, are certain requirements and regulations for products we have to follow, but in terms of design and aesthetics, the sky is the limit."
Today's Luxury Yacht Buyers
Luxury yachts, also called superyachts, were once the prized possession of retired older men who were looking to enjoy the fruits of their labor. Times have changed. Today's luxury yacht buyers average around 40-years-old and often have families they take with them on their glorious yachts. That means superyachts today are less over-designed and flamboyant than the luxury yachts of days past. Rather than flashy overdone interiors, many luxury yachts today feature a more personal, home-like, comfortable interior.
Current Luxury Yacht Trends
Luxury yachts today boast amenities and features to satisfy even the most distinguished of owners while relaxing in the opulent comforts of their floating luxury home. Some of the more modern and most-requested features onboard today's luxury yachts include:
A Sauna
A Hot tub
An On-Board Waterfall Feature
A Below-Deck Theater
Amidst all of these extras, quite often, you'll see distinctive wood features ranging from exquisite classic mahogany look to a more laid-back textural beach-house vibe. For years, interior designers tried to get wood out of luxury yacht design, in an attempt to transform the stereotypical look of luxury yachts of yesteryear. However, the wood look is still going strong, whether in rich, deep mahogany tones, or lighter, more casual colors.
Turn your luxury design dreams into a reality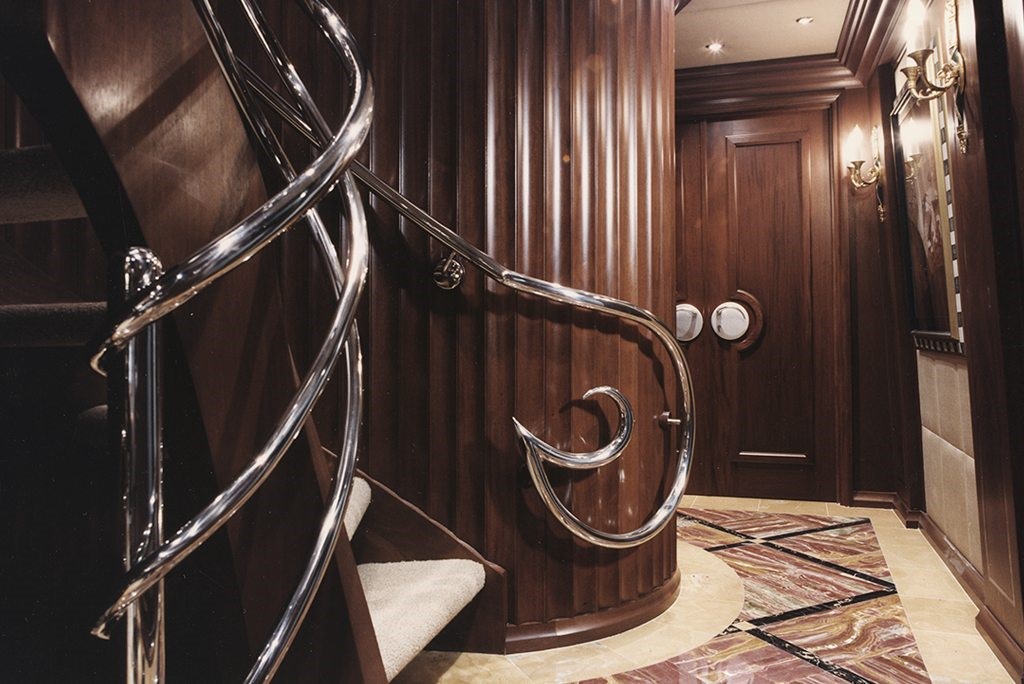 Functionality is Key
When creating the interior of a luxury yacht, designers have to overcome the obstacle of limited-space and ensure an optimal flow from room to room for crew and guests. To better make use of the confined interior of a luxury yacht, designers must focus on the functionality of the space while catering to the buyers' unique design preferences. A well-thought-out and executed design plan will make a luxury yacht both beautiful and functional.
Make Your Luxury Yacht Your Own
In times past, luxury yachts all looked similar to one another, both on the exterior and interior, with only modest differences. However, today's luxury yachts range in design from resembling a modern small battle-ship to taking on more sleek, svelte-like profiles.
While luxury yachts have always been a grandiose, opulent addition to one's assets, today's superyachts have become bigger, yet more practical for living, and bolder in design, while still maintaining the elegance of luxury living.
No matter what your design preferences may be, embarking on luxury yacht ownership is an exciting and monumental life experience, and your yacht should speak to who you are when it comes to interior design. Don't be afraid to make your desires known. After all, it is your luxury home away from home.