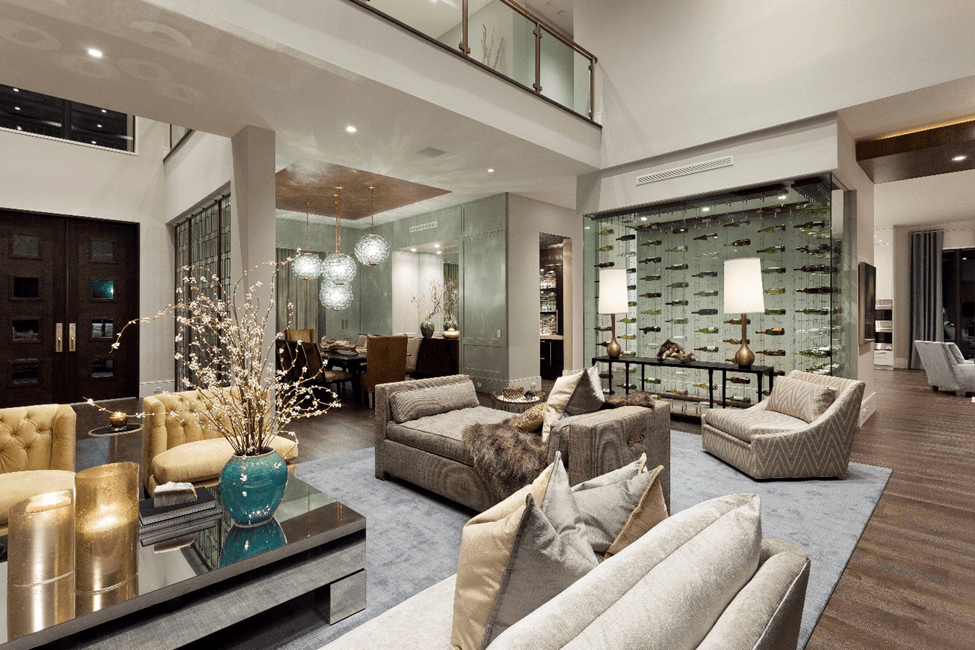 Bringing friends and family together for the holidays can be one of the most joyous times of the year. On the other hand, it can be one of the most stressful. Where is everyone going to sit at dinner? Do we have enough space to house all our traveling relatives? These are the jarring questions that we all consider when we begin the holiday entertaining planning process.
At Marc-Michaels, we believe in designing your home around these important moments in your life and our clients all over the world are now enjoying their homes with design-based holiday entertaining trends. Using our world-renowned interior detailing department at the start of building or remodeling your dream home, you can incorporate custom design features that will amp up an otherwise ordinary space making it perfect for holiday entertaining. Popular in today's holiday entertaining trends are open floor plan concepts allowing for your guests to flow freely from room to room without any traffic. Then, add a custom built-in wet bar or temperature-controlled wine room to enhance the overall aesthetic and entertainment value of the space. Your holiday guests will be ready to enjoy your entertainment all evening!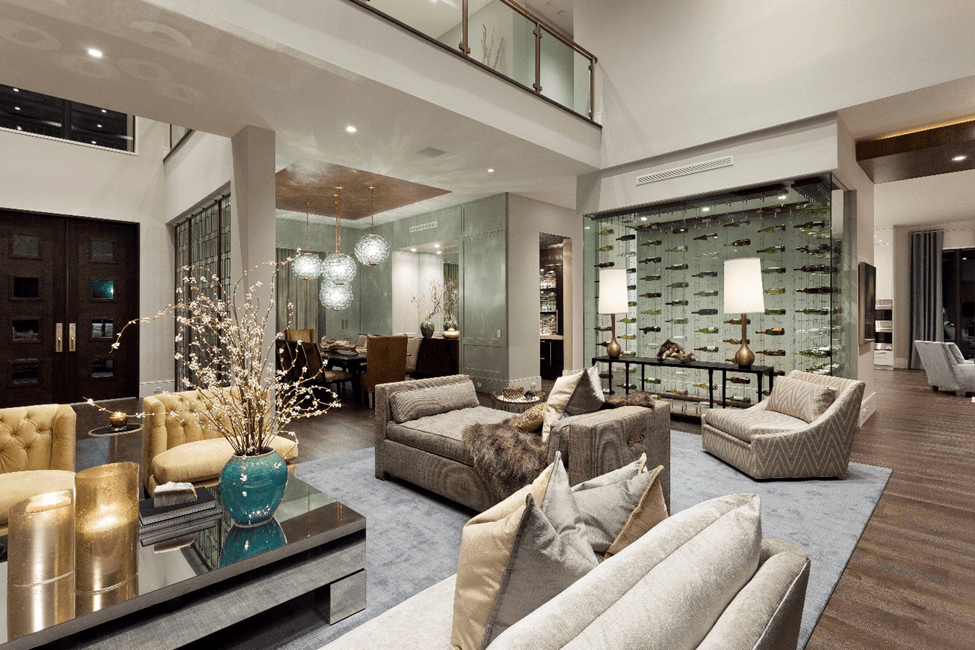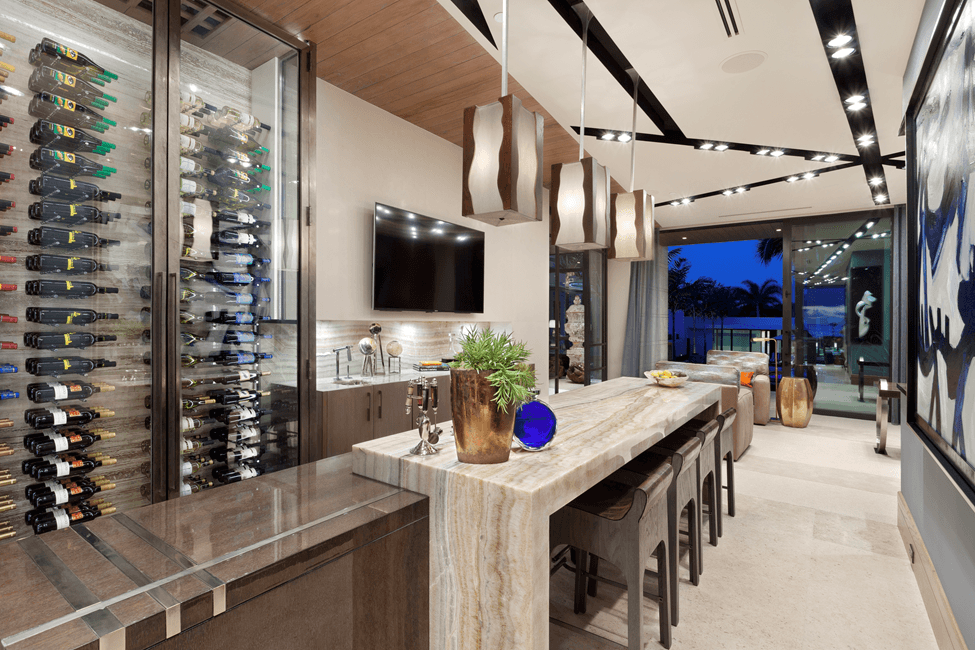 Whether you are looking to incorporate more seating for your holiday entertaining or are utilizing the space as a lavish spread for a full night of dining, this state-of-the art custom bar is a hot holiday entertaining trend and will offer several options when hosting a holiday party.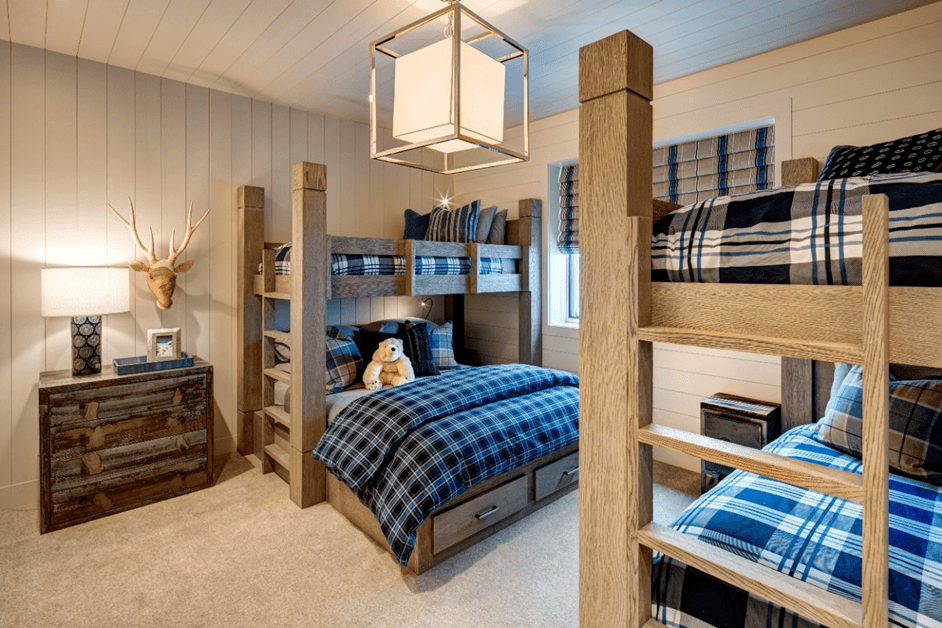 Turn your luxury design dreams into a reality
Another option to explore when building or remodeling your home for holiday entertaining is incorporating a bonus room with extra beds that can accommodate up to several guests in once space. These bunk beds not only are functional but are playfully charming and comfortably convenient. This way, your guests can avoid the overly crowded hotels and feel right at home at yours.
Two important considerations for designing your home around today's holiday entertainment trends are creating multi-functional space and keeping space in relative scale to your use. When you look at trends in how families and friends gather for holiday entertaining, less frequent are lavish meals where everyone sits down at a large table for a singular meal.
More families are comfortable with a style for holiday entertaining that enables guests to freely come and go and socialize in small units. That means designing less with large formal dining spaces and more with casual eating areas in the kitchen, the family room and even outdoors.
Multi-function is becoming a designing buzzword and it can make holiday entertaining much easier. Easily expandable tables, coffee tables that can elevate and become desks or serving areas and lightweight movable sofas that become beds all can easily transform your home into the perfect place for holiday entertaining.
Today's holiday entertaining trends are less formal and rigid than in the past and home designs are reflecting the fluid nature of how people convene and interact with new looks at how space is used and with designed multiple purposes for furniture and furnishings.