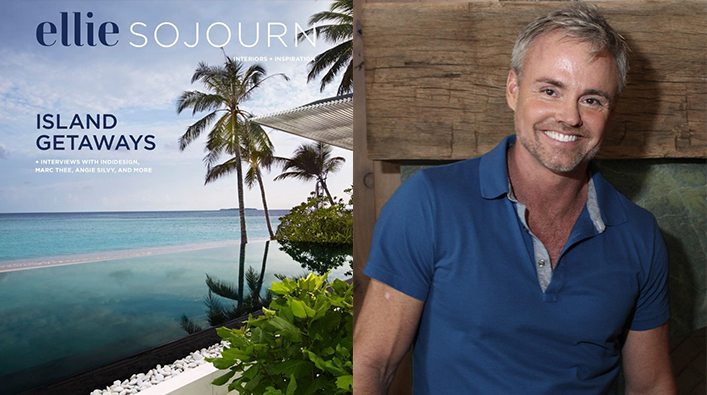 Delightful is the word that comes to our mind when describing Marc Thee of Marc-Michaels. We think you'll agree it applies to his stunning luxury interior design work and product design, as well as his personal musings.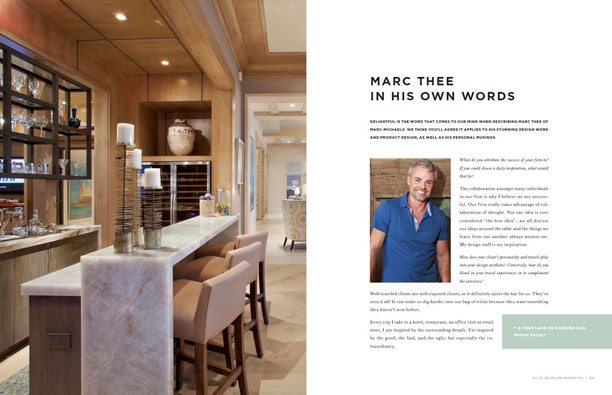 -What do you attribute the success of your firm to? If you could choose a daily inspiration, what would that be?The collaboration amongst many individuals in our firm is why I believe we are successful. Our firm really takes advantage of collaboration of thought. Not one idea is ever considered "the best idea"…we all discuss our ideas around the table and the things we learn from one another always amazes me. My design staff is my inspiration.
-How does your client's personality and travels play into your design aesthetic? Conversely, how do you blend in your travel experiences in to compliment the interiors?
Well-traveled clients are well-exposed clients, so it definitely raises the bar for us. They've seen it all! It can make us dig harder into our bag of tricks because they want something they haven't seen before.
Every trip I take to a hotel, restaurant, an office visit or retail store, I am inspired by the surrounding details. I'm inspired by the good, the bad, and the ugly; but especially the extraordinary.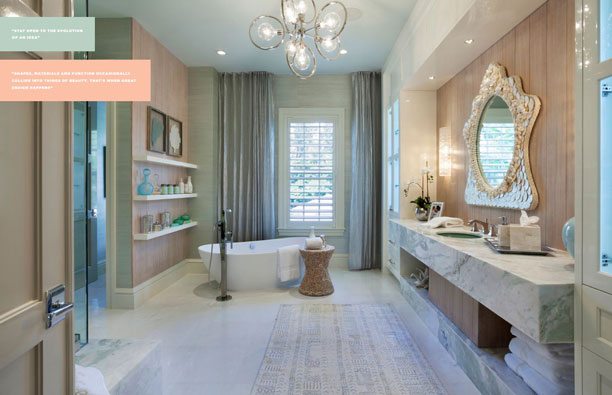 -Since you commute between Miami and San Francisco, how do you share the influence of each stunning city? They are both cities with immense culture, architecture, food, and yet, very different topography. Are there any particular experiences you gain from each?
Our resort work is very influenced by my residing in Miami…easy breezy and comfortable. That water-inspired vacation feeling you get sitting in Miami is the perfect way to immense yourself in design that makes the homes we design feel like the owner is on vacation. Miami however can have the opposite effect on me as well. Miami is often not relaxing but in turn more energizing and outdoorsy. It's colorful and bright and we design some pretty fun spaces there.
-San Francisco is the polar opposite; the skies can be grey, foggy and windy. I get inspired to create an interior that's calm and relaxing on a grey day when I'm in San Francisco. Urban concrete cities nurture an innate ability to keep your spaces nap-ready.
Speaking of travel, when designing a yacht interior, what are the challenges that you don't experience in a residential project on land?
In a home on land, you keep surrounding yourself with objects that interest you and inspire you. On a yacht you can't do that. You really have to find those layers within the basic furnishings with things like texture. Function of furniture also becomes way more important on a yacht.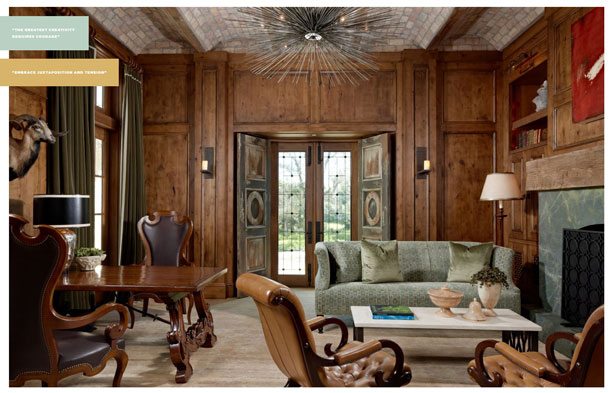 -What is a misconception about designing for yachts, motor coach homes, or private aircraft?
People assume there are limitations but there's absolutely none. There of course are certain requirements and regulations for products we have to follow but in terms of design and aesthetic the sky is the limit.
-List your favorite "rules to design by"…
Cohesiveness – ground your space
Editing – get rid of the useless and the clutter
Courage – throw in the unexpected
-What is the toughest part of editing after you have a general direction for a project? And the best part?
The best part of editing is the freeing sense of cleansing the space. We get to let go of things we accumulate and really don't need. There's a wonderful sense of organization after a good edit.
The toughest part of editing is getting rid of things you've held on to for a long time.
-Best way to pair tradition with contemporary styles?
I believe you should keep your upholstery and lighting clean-lined but comfortable. Bring in your traditional tables, accessories and smaller objects. Contemporary abstract artwork and traditional antique artwork blend nicely together as well.
-What design advice have you been given that you still carry with you?
Make sure your clients always feel like you care, especially when budgets are large. Every piece you purchase for them should matter.
Turn your luxury design dreams into a reality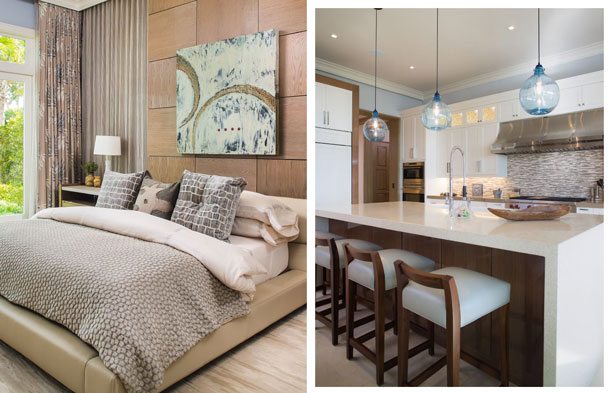 -What are your thoughts on the many DIY shows that are currently such a rage? Ever want to host one?
I'm always inspired by a creative, easy-to-build project; the power of paint, fun storage ideas, etc. What I can't stand is when some sort of short cut is made and things aren't done properly because it might be harder. I would pass on a DIY hosting gig any day to get to share the experience of being the Principal of a big design firm. It's so inspiring and exciting I think it would make a great TV show!
-We adore your title – Marc Thee for Barbie Kennedy Designs. Tell us a little about your designs and how they came to life.
Barbie Kennedy and I have been life-long friends so joining her on this tile collaboration was a no brainer. The big question for me when designing was, "How does it make someone feel?" There's a tremendous anchoring sense, or sense of comfort, when you surround yourself with things that already exist in nature. We embraced the five elements—wood, fire, earth, metal, and water. That's why in both collections you'll see metals, woods, and stones that represent water and fire as it dances and reflects images. The stone colors include limestone, palomino, and graphite.
-And a few thoughts about bedding and the importance of a statement master room vs the kitchen being the focus in a home?
Crawling into bed is one of the biggest pleasures of your day and getting out of bed in the morning is one of the hardest things to make happen. That should tell you how important your experience in your Master Bedroom is. It should be as comfortable and as carefree and low maintenance as possible. The bedroom is very personal and intimate, the kitchen should make you want to gather with friends and family so they really are two separate experiences.
-Can you share a childhood memory that helped define your love of design?
When I was a child my family moved. My mother's side of the family is all musicians, artists and creatives. By day 2 of our move, our new home was unboxed and art was hung and candles were lit. I'll never forget that feeling I got when I walked into our new home and it already felt comfortable just because of the care my mother took in creating that environment for my family.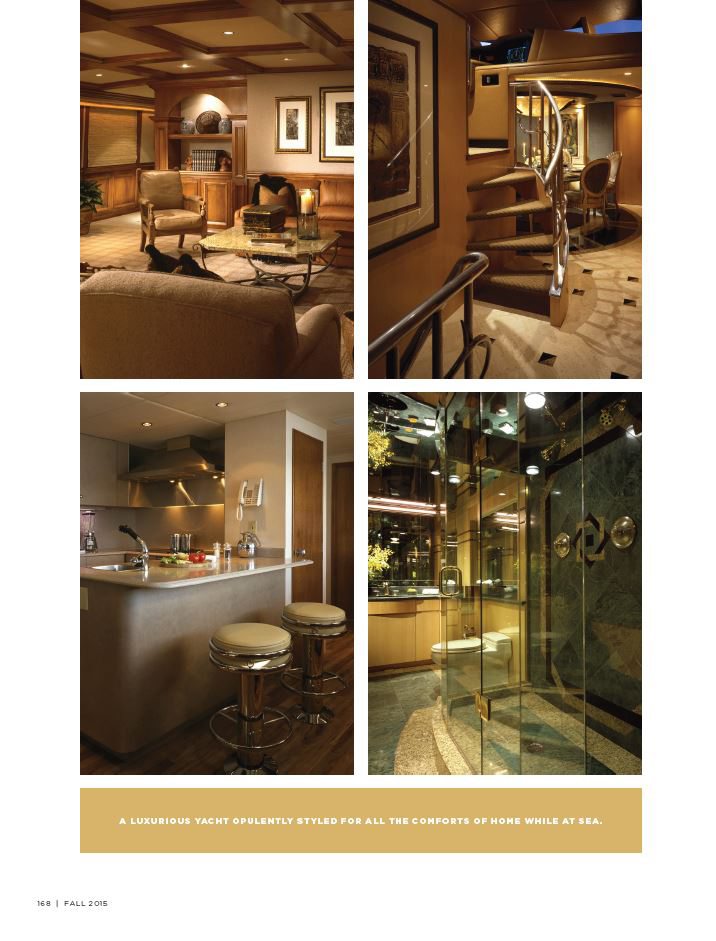 -If you weren't a designer, what would you be?
I would be a funeral director. I actually once enrolled in the University of Miami mortuary school. I'm so inspired by my spiritual convictions and I think being able to care for people in a time of loss is so important.
I would also run an animal rescue shelter. It would be part time funeral director and part time animal shelter director. LOL.
-Where would we find you on a typical weekend morning?
Because I rarely get to start my day slowly, weekends allow that gift. I tend to rise early no matter what time I get to bed. I enjoy quiet time on the sofa, watching some television, answering a few business emails, and then I go straight to the gym. Weekend mornings are the brightest part of my week. It's the time I take to be healthy and take care of myself.