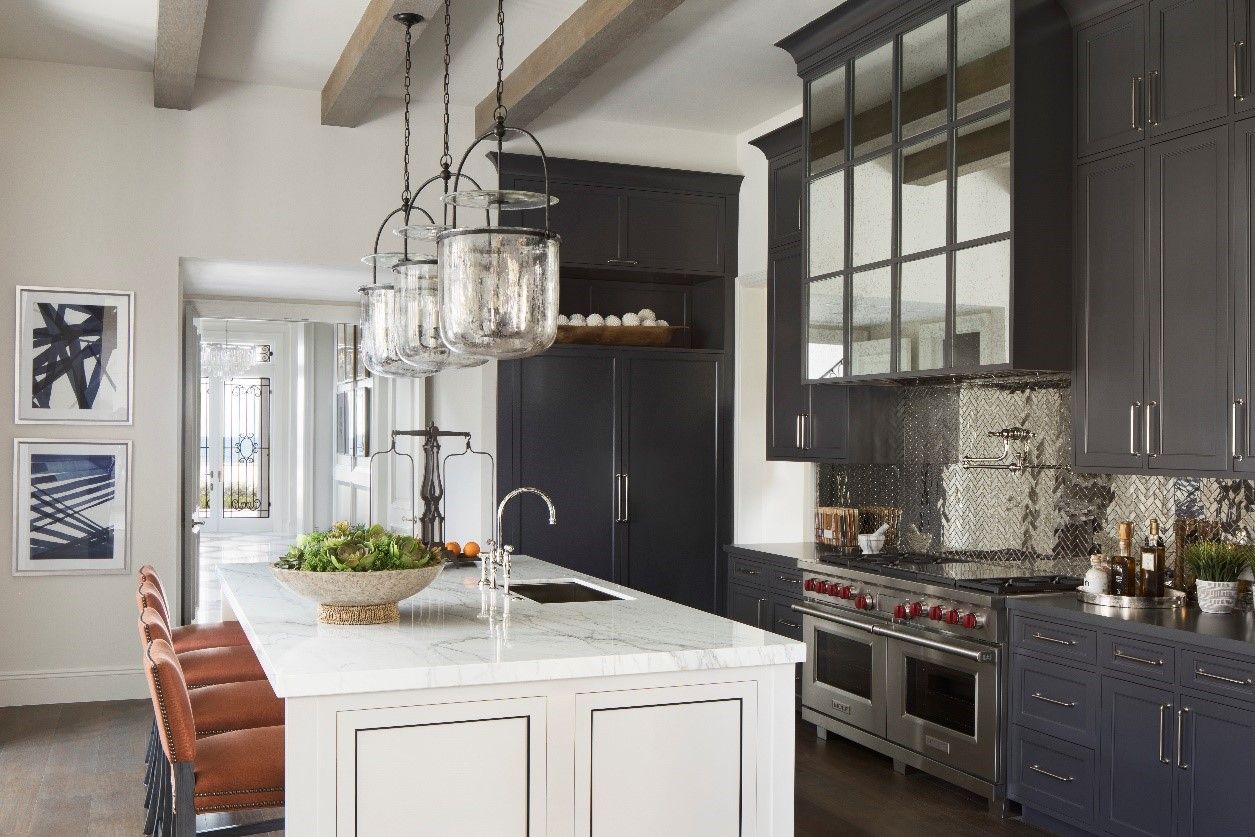 -DARK PAINT-
Many modern luxury interior design concepts involve utilizing deep and rich paint colors in your home. In fact, almost all 2019 forecasting trends including Behr Marquee and Lowes showcase darker monochromatic, earth tones, pastels, and jewel tones in their collections. What is most alluring, is the bold blues and leafy greens we are seeing that have the power to create compelling contrast in a room.
If you embrace modern luxury design ideas, remember when selecting the right darker shade of paint is to be sure your colors are coordinated, that it provides balance, and that the location is well-thought out. If this still gives you anxiety, then turn to one of our design professionals at Marc-Michaels. They have the expertise in understanding colors that harmonize with one another in the effort to expose dimension and personality.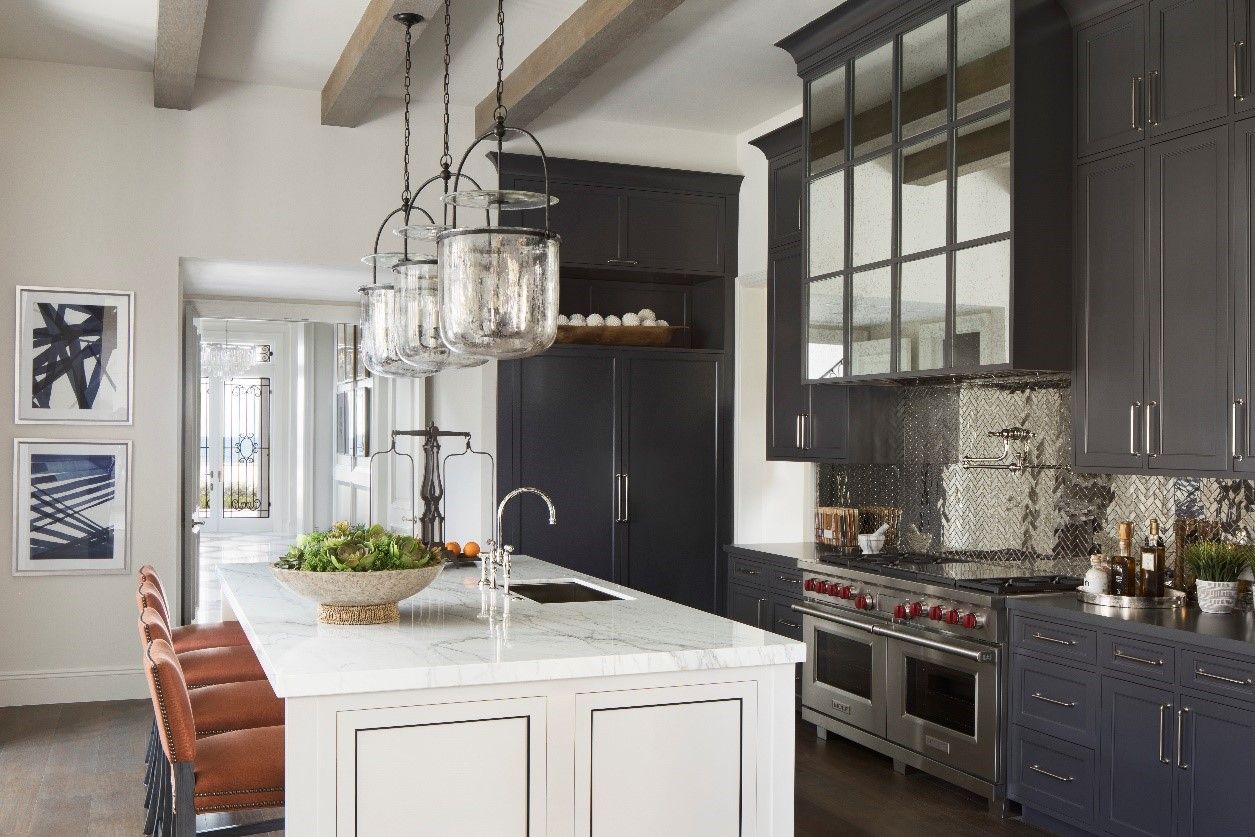 In this beautiful kitchen designed by one of our leading team members, you'll find that the dark navy cabinets (a bold choice) look perfectly balanced against the light walls and mirrored herringbone tiles. It strongly conveys modern luxury interior design. Although we agree that a light color would have fit the space beautifully, this bold dark paint is really what captures the charm in this kitchen. Balance is knowing when to offset the darker tones with brighter elements in a space. For example, if you are looking to bring a dark color into your living room, we suggest incorporating some light decorative pillows or adding lamps to create more light.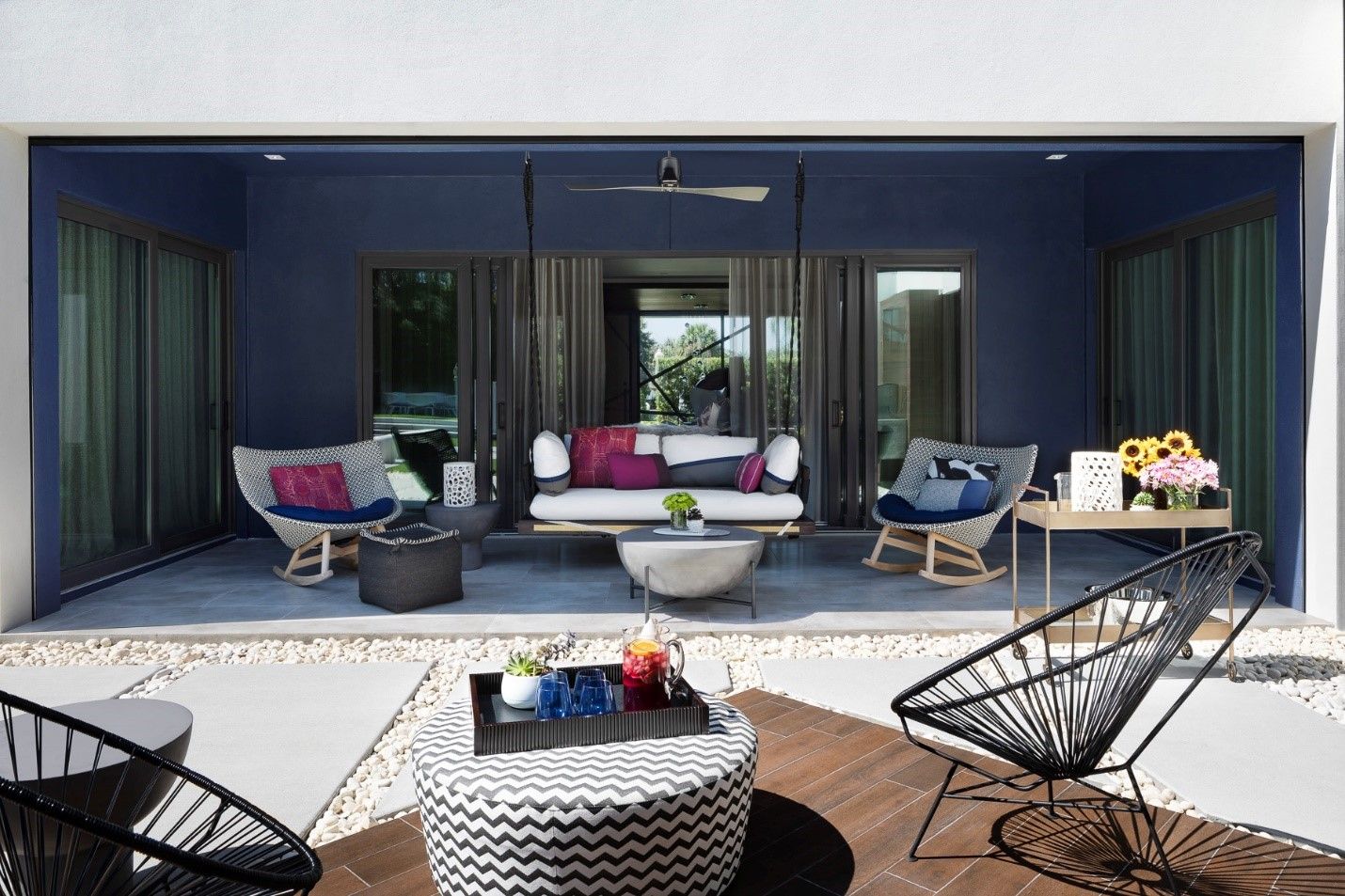 Another technique in modern luxury interior design is to utilize the power of dark paint is on your loggia. We often forget about the exterior of our homes – focusing all our attention to what's inside. We challenge you to not only be fearless, but to think outside the box. Literally, outside the box. The darkness under this loggia not only sets a moody tone but is what completes the modern outside living space that is sheltered from the sun. We love the idea of bringing your inside design ideas to your loggia especially if you complete it with a bold color like the one above!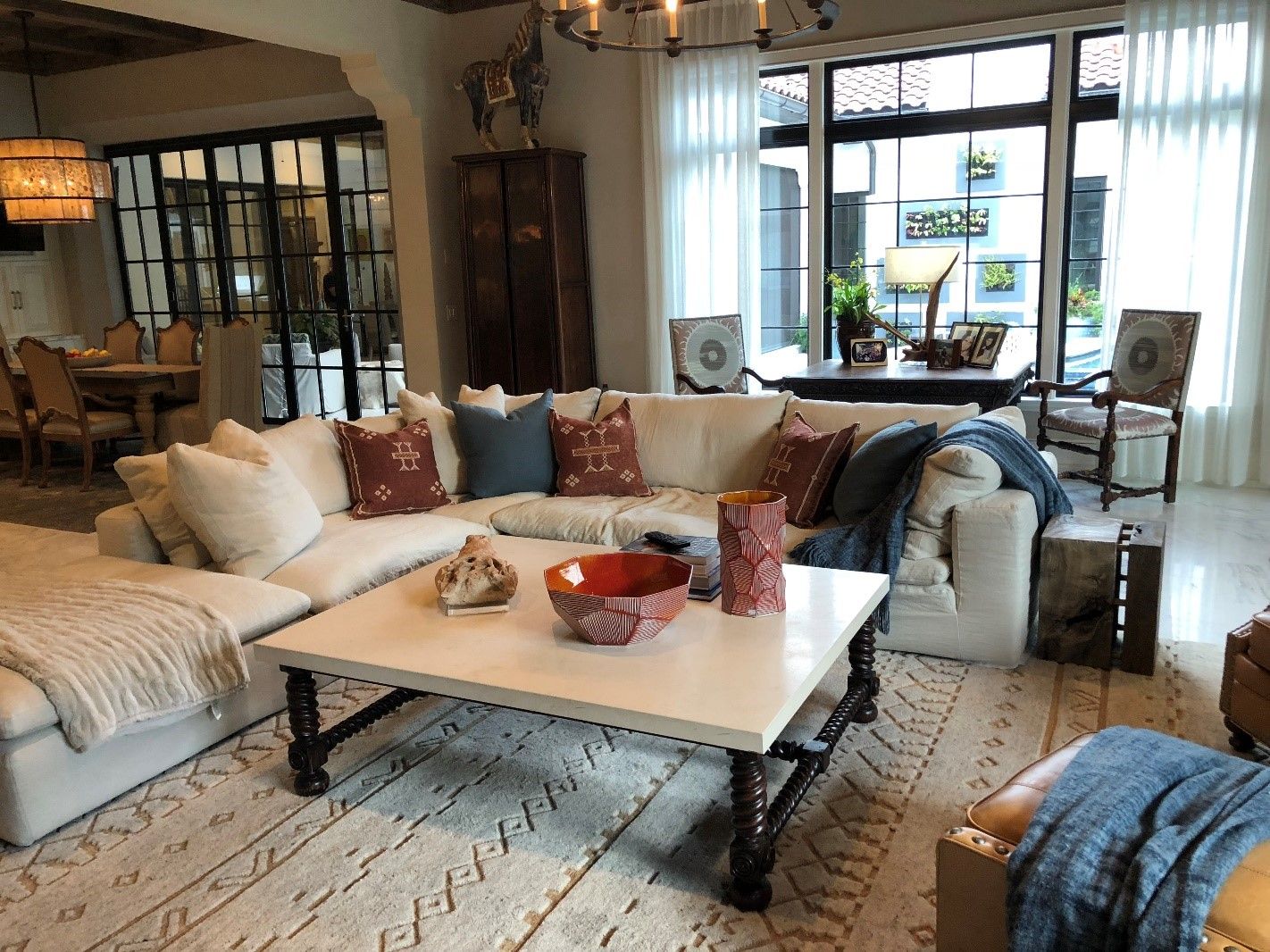 We have already mentioned that accent walls and outdoor exteriors are a great place to use dark paint, however we have yet to discuss how impactful it can be on trim work. The home featured above is a great example of how paint can create the luxurious feel of metal on exterior windows and doors. Not only is this more cost efficient, there are endless color options that can create the look you're trying to achieve!
We asked our design team where their favorite spot in a house were to use dark paint and these are their responses.
"My favorite location to use dark paint is in powder rooms because it creates a little jewel box space especially using bling on plumbing and lighting fixtures. It looks like jewelry on a little black dress!"
"I love libraries with dark trim and in a high gloss because it adds so much drama to the space."
"I love dark colors in dining rooms especially if the furnishings are light and crisp. I think the dark wall color feels cozy and is super inviting for visitors."
Turn your luxury design dreams into a reality
We get it – it's hard to take that plunge into the dark paint aisle. However, we are letting you know that it doesn't have to be that hard. With the right guidance from a professional, you can commit to the idea in baby steps. Far too often we find homeowners who fall in love with a paint swatch that looks nothing like the color they saw once it's rolled onto their permanent walls. Paint looks different on all sorts of textures, finishes, and bases. It also changes under light! Who would have thought? We recommend rolling a small patch first to see how the paint looks when it has dried. That way, you can have peace of mind knowing what the rest of the wall is going to look like and hopefully you will ultimately, be inspired!
Here are some of our designers' favorite dark paint colors for luxury interiors:
Sherwin Williams SW 7069 Iron Ore
Sherwin Williams SW 6244 Naval
Sherwin Williams SW 6992 Inkwell
Sherwin Williams SW 7622 Homburg Gray
Sherwin Williams SW 7019 Gauntlet Gray
Sherwin Williams SW 7048 Urbane Bronze