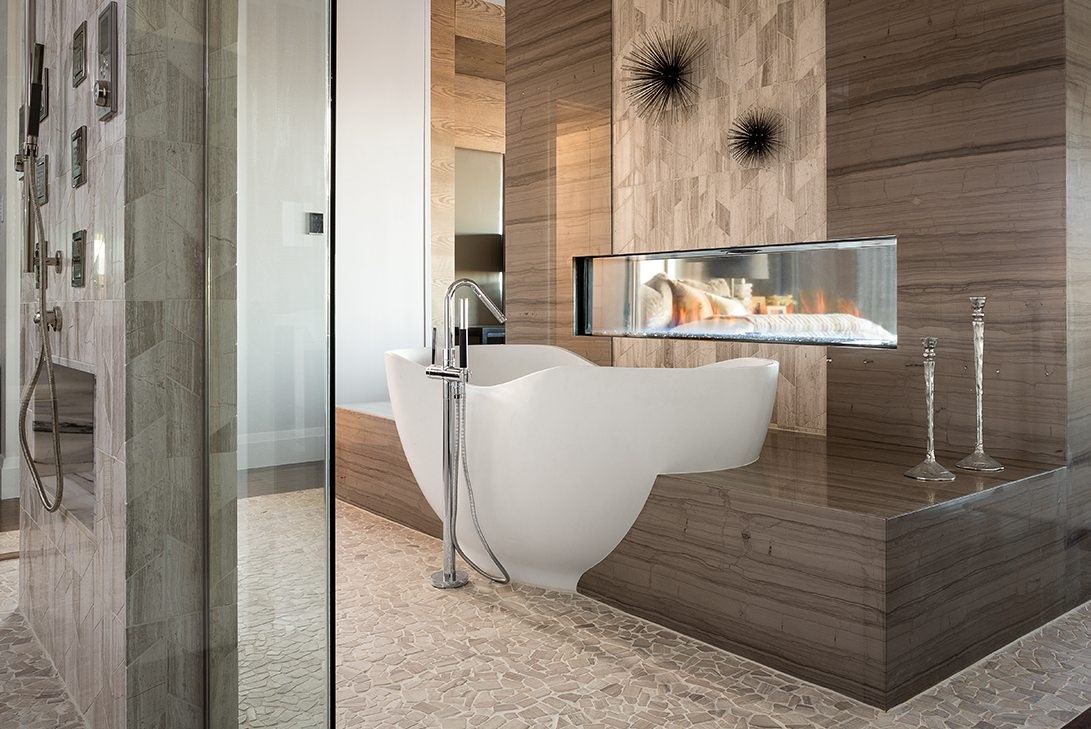 Luxury hotels throughout the globe deliver high-quality service, food, amenities, furnishings, and, of course, design. There is an incredible number of beautifully-designed hotels around the world catering to the most luxurious of tastes. From numbered prints and paintings to soaring ceilings, luxury hotel interior design allows you to experience lavish comforts while traveling the world.
We've compiled a collection of some of the most magnificently-designed luxury hotels you may want to put on your bucket list.
Located in one of the most unique and beautiful cities in the world, you'll find the Belmond Hotel Cipriani, a luxury hotel like none other. With picturesque views of the city's signature Venetian Lagoon and canals, you'll be bathed in luxury interior design in every room.
The traditional design never seems to go out of style, and when you are in Venice, Venetian Elegance is easy to come by. The Belmond Hotel Cipriani features gorgeously-decorated light and fresh rooms with modern touches throughout its entirety. Breathtaking golden king-sized headboards, opulent marble bathrooms, floor to ceiling views, and local Murano glass light fixtures will have you feeling like royalty.
Hotel 41 – United Kingdom
Speaking of royalty, the prestigious Hotel 41 boasts views of the Royal Mews at Buckingham Palace. This unique five-star hotel features a private members-only type atmosphere with its black and white floors and ornate floor-to-ceiling cherry walls in the common areas.
The hotel's penthouse Conservatory Suite features a soaring glass roof, giving you the ability to sleep under the stars, all while surrounded in comfortable luxury. This suite, along with all the other rooms and suites in the hotel, has a classically elegant feel with its dark wood furniture, gold accents, and black and white theme. The combination of decadent woodwork and black and white décor, Hotel 41 presents luxury interior hotel design like no other hotel around.
Not every luxury hotel features lavish golden accents and gloriously-high ceilings dripping with sparkling chandeliers. On the contrary, luxury hotel interior design can be found in the most unassuming of locations such as the woods of upstate New York.
Turn your luxury design dreams into a reality
The Point Resort sets itself apart from other luxury hotels through its rustic, yet luxurious design. Each cabin-like room boasts floor-to-ceiling wooden wall paneling with hints of indulgent fabrics and shimmering light-fixtures. Many of the rooms have adjoining spa-like bathrooms featuring marble tubs, dual showerheads, and breathtaking views of nature.
This hidden gem of a luxury hotel delivers all of the extravagant comforts of a city-based luxury hotel with the relaxation of nature surrounding you. In the luxury hotel interior design world, The Point Resort rates high in terms of comfort uniqueness, and rustic style.
Located on the top 30 floors of China's Guangzhou International Finance Center building, the Four Seasons Hotel Guangzhou features a gorgeous sky-lit atrium, a sky-high infinity pool overlooking the city, and tons of beautiful modern luxury hotel interior design elements.
The luxurious rooms of the Four Seasons Hotel Guangzhou boast red marble bathrooms with modern tub designs and a neutral color scheme accented with pops of bright color. Modern furniture and geometric light fixtures round out the beautiful modern design of this hotel.
The minute you step foot into the lobby of the Royal Mansour, you are transported to a luxurious Moroccan hideaway. The décor features delicate tilework, shimmering Moroccan light fixtures and soaring curtains billowing from the gloriously-high ceilings. This castle-like hotel is a medina within a medina: a walled city within a walled city, allowing you to experience the feel of living in a luxurious Moroccan palace.
Lightly-colored fabrics cascade from doorways, ceilings, and windows, delicately carved woodwork and beautifully-crafted tilework adorns the walls and floors throughout, and rich jewel-tones make the luxury hotel interior design of this impeccable retreat one you will never forget.